Arrange is a 18-year-old musician born in South Florida and raised in Northeast Georgia. Presently based In Ft. Lauderdale, he has self-released three records of earnest, forward-thinking electronic music over the past year. Dig standout track 'Veins' above, and read a short interview below with Malcom Lacey, AKA Arrange.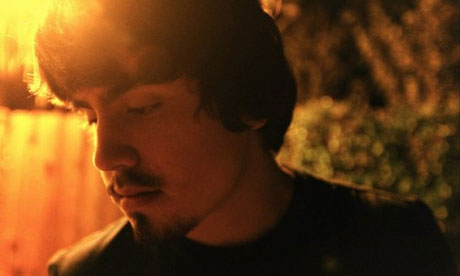 JARED MCKAY: You've self-released three albums in the last year, what's next?

MALCOM LACEY: Ideally, I'd like to start getting equipment in place for a live show. It would be so easy just for me to play with a piano and some sort of backing track, but I'd really like to make the live show a lot more involved. It'll definitely take a bit of time, but it needs to happen. Other than that, I'm working on new material constantly and trying to get the music heard by as many people as possible. I haven't many serious goals, but if being signed to a label will help me reach a wider audience then I won't be opposed to it. 
MCKAY: What artists (musical, film or visual) would you count as influences on your sound?
LACEY: Ah, there are so many. Personally I feel more influenced by ambient and noise artists like Lawrence English, Richard Skelton, Robert Fripp & Brian Eno, Infinite Body, and Jefre Cantu-Ledesme more than anything else. I love the subtleties in ambient music. There's something to be said about songs that unfold over repeated listens.