Check out the title track from Millionyoung's forthcoming LP, Variable, via Old Flame Records. The record is due 2/12/2013.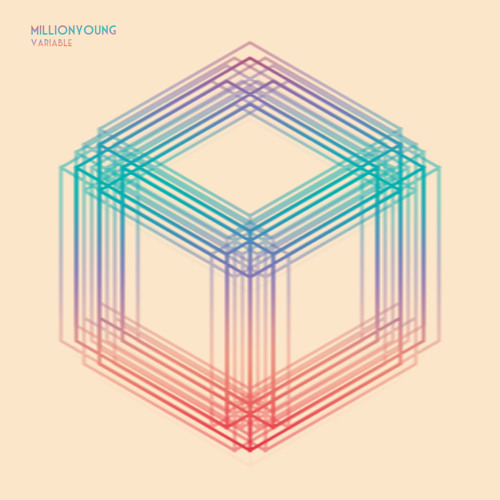 Though Mike Diaz is in the midst of writing the follow-up to his 2011 debut LP, Replicants, a new Millionyoung album dropped this past Tuesday. Amanecer is a compilation record, bundling Diaz's first two EPs from 2010 with a 3-song tour CD-R and 3 tracks that were released as comp-inclusions and singles, also from 2010. Check out 'Desperate Measures' above.
MillionYoung's debut LP, Replicants, drops soon on Old Flame Records. Check out the eponymous track above the artwork.
Our favorite local mood-setter MillionYoung just tumbld a rendition of the late 19th century French pianist Erik Satie's Gymnopédie no. 1. Unexpected and awesome.

This is the first of two posts about Sweat Records' free, all-ages, 5-year anniversary block party, Sweatstock, in Miami's Little Haiti neighborhood, Saturday, 4.17.2010.
A shady forecast had us a little worried on Saturday morning that Sweatstock might be a wash, and the highly anticipated block party might turn into a puddle of a parking lot. Throughout the course of the day rainclouds passed North and South, but none passed over Little Haiti with any significant drops. We arrived early (2:30 PM) to set up the projector and since it was also Record Store Day, grab the best vinyl.
Soon after Black Bobby started his set with two young bros on decks and backup mic. At 3 PM, few people had arrived for the live acts but Bobby's set was like a ball of energy radiating rhymes into a receptive parking lot, readying us for a day of sound. The next act, MillionYoung, performed a killer set of his signature sun-washed electronica with John Hancock and B Rob of ANR backing him up. Catch them on a US tour in May and check out the video above for a live version of 'Weak Ends'.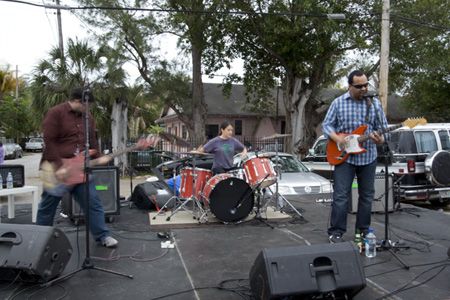 Around 5 PM Beings (pictured above) took the stage and after two songs guitarist/ vocalist Ivan Marchena broke a string. A Jacuzzi Boy came through with a guitar loan and the band proceeded to deliver the heaviest set of the day. Their mix of sludge/punk jams are incredibly infectious and we cannot wait to hear the tracks on record.
Our favorite Miami folksters Raffa & Rainer and Rachel Goodrich performed while we were collecting headliner No Age from the Fort Lauderdale airport.
Soon afterward Animal Tropical served up a taste of their next record, Committed To This. We've never seen these guys so tight, and vocalist/ keyboardist Jose Castillo's deadpan delivery on the new tracks gave the performance a touch of surreality.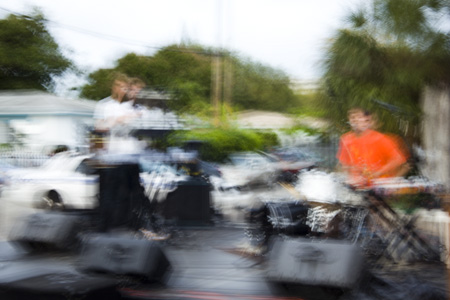 Next up: ANR (pictured above), Otto von Schirach, and No Age.